Guess what?
THEY SAID YES!!!
Tonight we asked Rory and Heath if they would be official Zanzibars, and they agreed!! We didn't scare them or bore them away! *laughs*
We asked them in a surprise way, since that's how we roll around here. Aldwyn had suggested to me last week that we ask them by flying a spaceship up into space. I have a space ball we have used before and planets that explode [which everyone loves to do!] and so we decided that it would be fun to ask them that way. I decided the aliens could greet us "in space" with the sign. Of course, the ride to space was… well, it's US. What can I say? We're just US.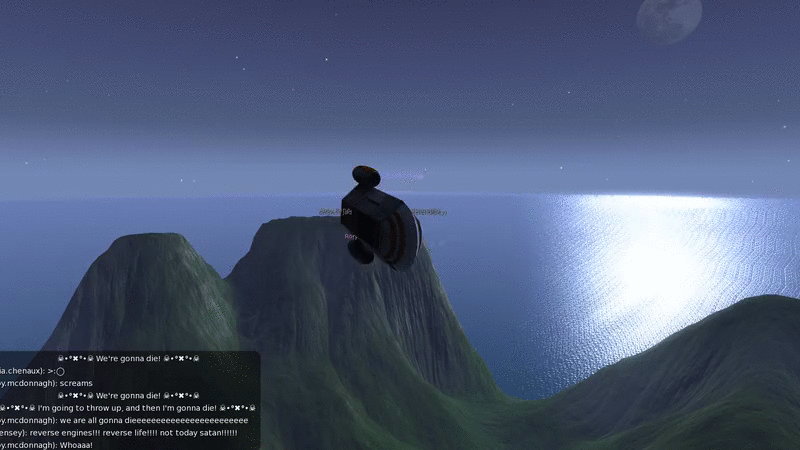 But we eventually made it to space, and the aliens were holding the sign, and there was a flurry of "YES!" and "YAY!" and screams and everyone was just incredibly happy. 🙂 Then the time came for them to accept their new names.
[21:01] Second Life: Heath Matters (Heath Pevensey) is now known as Heath Ryan Zanzibar.
[21:01] Second Life: Rory Matters (Rory Larnia) is now known as Rory Olivia Zanzibar.
We really could not be happier! When Aldwyn and I had talked about possibly adopting again, probably late last summer, we had planned on just one kid or perhaps just being godparents again. But these two just slid into our lives so perfectly and are exactly the kids we needed to complete our family. This is it – our last adoptions.
I think we did brilliantly. ❤